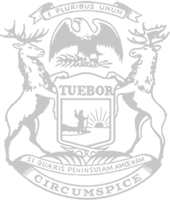 Rep. Hall steps up for small businesses after re-opening announcement from Gov. Whitmer
House plan amends additional federal unemployment assistance
State Rep. Matt Hall, of Marshall, today joined House colleagues in adjusting parameters for unemployment benefits as Gov. Gretchen Whitmer announced she will soon rescind her COVID-19 restrictions.
House Bill 4434, advanced through the House and co-sponsored by Hall, would remove an extra $300 per week in federal unemployment benefits that comes on top of existing state benefits. The move comes on the heels of the Whitmer administration disclosing it will remove the state's remaining restrictions on gathering and masks starting Tuesday – a change from an original July 1 timeline. Indoor and outdoor capacity limits will increase to 100 percent and the state's mask mandate for unvaccinated individuals will also be removed.
Hall said the announcement signifies the state has moved back to pre-COVID normalcy – and unemployment benefits should reflect those changes.
"The governor has said things are re-opening June 22 and a lot of her mandates are ending – including indoor capacity rules. It's past time for Michigan to get back to work," Hall said. "I've heard from so many people in Calhoun and Kalamazoo counties who own small businesses and they talk about how difficult it is to find people to fill jobs. We're seeing businesses cut back hours and Main Street has been slowed to a crawl in our communities.
"Today, the Legislature is doing its part to help."
Nationwide, 44 percent of small-business owners report having job openings they can't fill, according to a survey conducted by the National Federation of Independent Business. Statistics from April showed Michigan's labor force participation rate to be the worst in the Great Lakes region and among the 10 worst in the nation. The state's labor force participation rate fell from 61.6 percent before the pandemic to 58.8 percent in April. All of the region's states had significantly higher labor force participation rates than Michigan, ranging from Minnesota (67.7 percent) to Illinois (62 percent) and New York (61.4 percent).
The additional $300 in federal unemployment benefits is not slated to expire until September, but multiple other states have moved to end the assistance earlier as local economies struggle to bounce back.
HB 4434 now advances to the Senate for further consideration.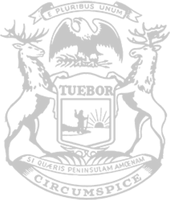 © 2009 - 2021 Michigan House Republicans. All Rights Reserved.
This site is protected by reCAPTCHA and the Google Privacy Policy and Terms of Service apply.