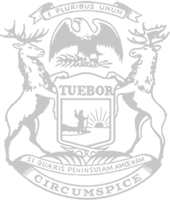 Rep. Hall casts crucial vote for Michigan residents, workers and families with advancing budget plan
RELEASE
|
September 22, 2021
State Rep. Matt Hall today voted to approve a budget plan for the upcoming fiscal year that makes critical investments for people in Calhoun and Kalamazoo counties.
The budget proposal funds crucial services while ensuring the state emerges in strong shape from the COVID-19 pandemic and executive orders in response. Hall highlighted a continued commitment to public safety within the plan – including nearly $5 million in new funding to ensure local and secondary road patrols are fully funded. An additional $4.9 million will be set aside for a Michigan State Police (MSP) trooper recruit school and $4.5 million will be used for professional development within MSP.
"I have consistently pushed for this funding to keep our communities safe," said Hall, of Marshall. "This was a major issue I have heard about from people across our communities in Calhoun and Kalamazoo counties. This commitment will ensure our police have the resources they need to do their jobs and protect the public."
Other features of the budget plan include:
$12.9 million for EMS rate increases. Hall and other legislators advocated for the increase, as EMS agencies only receive reimbursement for 10 to 25 percent of their costs. The lack of funding has made it difficult to properly pay staff, resulting in a severe shortage of paramedics and EMTs across the state. Wage increases for direct care workers on the front lines of the battle against COVID-19 are also included in the budget plan.
A total of $150 million to keep the state's Unemployment Insurance Agency trust fund viable and ensure small businesses are not on the hook for a tax increase. The fund has taken a major hit during the pandemic and investment is needed to offset losses incurred from fraudulent claims allowed by Gov. Gretchen Whitmer's administration. Hall explored this issue when chairing the Joint Select Committee on the COVID-19 Pandemic during the 2019-20 legislative term, and has consistently fought for small-business owners to be held harmless regarding the fund's total. Gov. Whitmer has previously vetoed replenishment money.
The $195 million share of federal COVID relief funds for the Michigan Department of Transportation will be shifted to local governments for needed repairs to infrastructure. This move gets funds directly into the hands of local communities to meet their immediate needs. The overall MDOT budget is over $5 billion, and doesn't include a tax increase like Gov. Whitmer proposed in 2019.
A total of $1.5 million for development at the Portage Senior Center, as well as $2 million for renovations to the McCamly Plaza Hotel in downtown Battle Creek.
A total investment of roughly $100 million into workforce development – including Going PRO, Michigan Reconnect, internships and apprenticeships – to boost training opportunities and help diversify the state's talent base.
Continuing a commitment to strengthening Michigan's economy and leveling the playing field by helping small businesses save on federal taxes.
"Small businesses have faced an incredible amount of hardship over the past 18 months," Hall said. "They have had difficulty finding workers and it has limited their hours or forced them to close temporarily. There are several components of this budget, including a continued push for tax relief and other key investments, that will help them emerge from this period in strong shape. We needed to have their backs, as they serve as the backbone to our state and local economies."
Hall also highlighted support in the budget for Western Michigan University's Unified Clinics – which provides services to families and children experiencing trauma, toxic stress, chronic disability, neurodevelopment disorders and addictions. Whitmer vetoed the funding last year. 
The budget plan will advance to the governor for consideration with final legislative approval.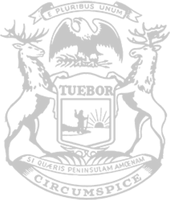 © 2009 - 2021 Michigan House Republicans. All Rights Reserved.
This site is protected by reCAPTCHA and the Google Privacy Policy and Terms of Service apply.