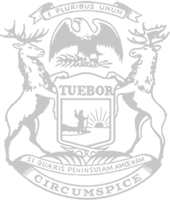 Rep. Hall blasts governor after vetoing plans to protect Michigan's elections
State Rep. Matt Hall, of Marshall, today criticized Gov. Gretchen Whitmer after she vetoed efforts to provide Michigan's elections with additional and needed safeguards.
The plans – which passed through the Legislature with broad bipartisan support in the House – would have improved training standards for election workers, enhanced election security by ensuring poll books and tabulators are not connected to the internet, protected state elections from unapproved third party access and increased voting access by establishing new polling places.
"People have been clear. They want robust and secure elections processes going forward that give them faith in the results," Hall said. "They've conveyed these sentiments to their elected officials and it shows in how these proposals were advanced by the Legislature in overwhelming fashion. Some bills had over 100 'yes' votes in the House. There was also a lot of input from local officials with this legislation, including the Michigan Association of Municipal Clerks.
"These vetoes show Gov. Whitmer values politics over substance and that she is substantially out of touch with what people have been calling for."
While chairing the House Oversight Committee during the 2019-20 legislative term, Hall worked extensively with county clerks and considered their thoughts on reforms that would make the state's elections process run more smoothly.
At the beginning of the current legislative term, Hall sent a letter to the House Oversight Committee and House Elections and Ethics Committee outlining concepts that would work to shore up the state's elections process.
"The Legislature has consistently given people a platform to share their experiences and concerns and we developed plans that were based off those discussions," Hall said. "This was a thorough and careful plan to address our elections process – and the voting in the Legislature showed that.
"It's a shame the governor decided to act on her own."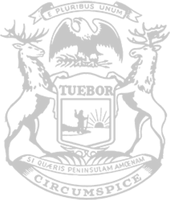 © 2009 - 2021 Michigan House Republicans. All Rights Reserved.
This site is protected by reCAPTCHA and the Google Privacy Policy and Terms of Service apply.