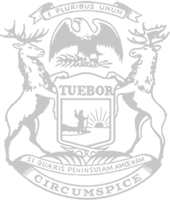 Rep. Hall: Audit into Kalamazoo Psychiatric Hospital shows gaps in oversight and adherence to patient care protocol
RELEASE
|
September 11, 2020
House Oversight Committee Chair Matt Hall, of Marshall, today said a performance audit completed on the Kalamazoo Psychiatric Hospital shows lapses in protocol and staffing that have led to failures with patient care.
The audit of the hospital – one of five psychiatric hospitals operated under the jurisdiction of Michigan's Department of Health and Human Services that provides court-ordered treatment for adults with mental illness – focused on a two-year period from August 1, 2017 to July 31, 2019. The Auditor General report revealed the hospital must work to improve how it handles abuse and neglect allegations, complete incident reports and assessments in a more timely fashion and update key inventory to prevent unauthorized or inappropriate access to sensitive areas.
"The care of the people at this facility and their quality of life is charged to the state, and DHHS is the state agency charged with overseeing operations," said Hall, who represents part of Kalamazoo County in the Michigan House. "This audit provided people in Michigan – including those across 34 west Michigan counties that this facility serves – with needed accountability. It showed breakdowns in record-keeping and communication and that improvements are needed to better patient care."
The audit found that in approximately 16 percent of credible abuse or neglect allegations by a patient against an employee, Kalamazoo Psychiatric Hospital ignored its own policy and did not remove the accused employees from having patient contact during the investigations. In addition, the hospital is required to submit a corrective action plan to the Office of Recipients Rights (ORR) within 10 business days of the office providing it with an investigative report into incidents. But for nearly 60 percent of reviewed complaints, the audit found the hospital did not respond with a plan in a timely fashion.
"We heard from the supervisor for this performance audit that one investigation for neglect involved a patient who was in labor and she was not taken to the hospital by staff and ended up giving birth in a bathroom," Hall said. "These are serious problems that need to be corrected."
Hall also expressed concern over incident reports at the hospital. In a sampling of 40 of the over 4,000 incident reports during the audit period, roughly 67 percent did not receive documentation from all staff members who witnessed the incident by the end of their shift, a practice that is required. Nearly 30 percent did not document notifications of the incident to third parties as required – such as ORR, Adult Protective Services or Michigan State Police.
"Other people coming in to start their shifts at the facility would be unaware that an incident occurred. It's possible that a patient had an altercation with another patient and a worker who just got on-site would not be aware of critical information that can help them do their job safely and effectively," Hall said. "More diligent reporting in this area will help keep patients and staff safe."
Kalamazoo Psychiatric Hospital and DHHS agreed with the Auditor General's six main findings, and the Auditor General's report stated both are taking steps to improve procedures going forward.
###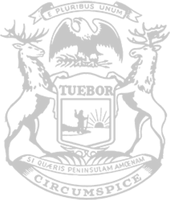 © 2009 - 2021 Michigan House Republicans. All Rights Reserved.
This site is protected by reCAPTCHA and the Google Privacy Policy and Terms of Service apply.