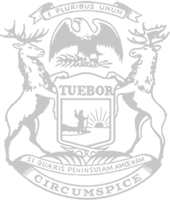 Rep. Glenn: Report on dam failures reinforces need for more resources in Michigan
RELEASE
|
September 14, 2021
Rep. Annette Glenn today said a newly released report into the May 2020 failures of the Edenville and Sanford dams reinforces the need for more dam safety resources in Michigan.
"I'm focused on working to help prevent what happened to our community in 2020 from happening anywhere in Michigan," said Glenn, R-Midland. "That will take improvements in our dam safety program and more resources. We have accomplished a lot, and we are poised to accomplish much more. But there is still a lot of work to do."
The five-member independent team investigating the dam failures released an interim report focused on physical and structural issues. A final report related to the dam failures may yet be months away.
The interim report released Monday found that the most plausible principal mechanism of the Edenville Dam failure was instability of saturated, loose sands that rapidly lost strength in the downstream section of the embankment. The report calls the failure mechanism rare but not unprecedented. High water levels in Wixom Lake at the time of the failures "almost certainly contributed," the report said. After the failure of the Edenville Dam, the failure of the Sanford Dam was not unexpected, the report said.
Glenn became chair of the Michigan House Appropriations subcommittee overseeing the Department of Environment, Great Lakes and Energy in January 2021. She has been instrumental in securing relief for the Midland area in the aftermath of last year's flooding.
Glenn secured $6 million in state disaster relief funding last year, while also helping improve the state's dam safety program. Separately, the federal government last month awarded the city of Midland $5.5 million in disaster relief connected to the flooding.
Earlier this year, Glenn and the Michigan House voted to approve $15 million for a dam safety emergency fund and $1 million for a new dam safety grant program. The funding plan is awaiting final consideration in the Legislature for the state's upcoming budget year, which begins Oct. 1.
In addition, Glenn is leading efforts to secure another $500 million in one-time funding for dam safety across Michigan. This proposal could be addressed after votes on the upcoming fiscal year budget conclude.
Glenn said the upcoming final report from the independent team, expected to include human factors, will likely shed more light on why the dam failures occurred.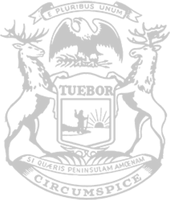 © 2009 - 2021 Michigan House Republicans. All Rights Reserved.
This site is protected by reCAPTCHA and the Google Privacy Policy and Terms of Service apply.