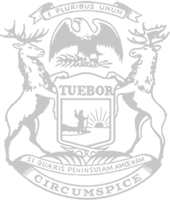 Rep. Filler helps secure state funding for road improvements near cheese plant
RELEASE
|
September 22, 2021
State Rep. Graham Filler today announced he has secured funding in the state budget to help the city of St. Johns move forward with a road safety improvement project near the new dairy processing factory.
The state budget for the fiscal year that begins Oct. 1 was finalized by the Legislature today. It includes $150,000 to be used toward engineering and construction costs as the city moves forward with plans to address increased traffic surrounding the MWC plant near the intersection of Business U.S. 127 and Walker Road.
"The MWC dairy processing facility has been a blessing for the farmers in our community and all across mid-Michigan," said Filler, of DeWitt. "This project will help improve traffic safety and ensure this local job provider can continue to operate at a high level for many years to come."
The city's plans for the project include an additional access point for trucks entering and exiting the MWC plant and modification of the existing access points to increase safety and streamline traffic.
"We're excited to hear that the State of Michigan is considering additional infrastructure financing for improvements on U.S. 127 BR near Walker Road," St. Johns Deputy City Manager and Community Development Director Dave Kudwa said. "These improvements will create additional safety and efficiency for truck traffic delivering to the new MWC milk processing facility. The infrastructure improvements are key to continued economic growth in our industrial park. We're thankful for the state's consideration with this project."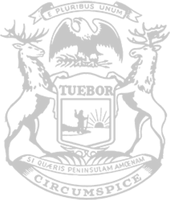 © 2009 - 2023 Michigan House Republicans. All Rights Reserved.
This site is protected by reCAPTCHA and the Google Privacy Policy and Terms of Service apply.