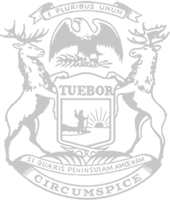 Rep. Cavitt: Gov. Whitmer looks in the past, not toward the future in State of the State address
In response to the governor's annual State of the State, Rep. Cam Cavitt (R-Cheboygan) issued the following statement:
"Gov. Whitmer was clearly looking in the past on policies she had with Republicans in previous Legislatures, instead of looking toward the future for a better Michigan. Michigan residents deserve immediate tax relief. Inflation is rampant, and the costs for essentials such as gas and groceries are too high. People are struggling to make ends meet. Instead of finding a swift solution, the governor is backing the Democrat-proposed tax plan which creates an uneven playing field for seniors based on their type of retirement income. Further, retirees on a fixed income need help more than ever. The governor doesn't seem to see any urgency in fixing these problems. However, with a state surplus of over $9 billion, it's important we work together to help hard-working Michiganders now – not in a matter of years.
"In her speech, the governor focused heavily on social issues, such as abortion rights for women, and forcing taxpayers to foot the bill for 'college for all'. However, folks in my district, comprised of six Northern Michigan counties, heard nothing promising or relevant whatsoever. She managed to mention Detroit several times, made multiple references to Michigan State University's basketball coach Tom Izzo, and discussed the possibility of the Red Wings winning a Stanley Cup, the Lions winning a Super Bowl, and the Tigers winning a World Series. Afterwards I wondered, what about us? What about the needs of my constituents? Broadband access – a luxury Gov. Whitmer clearly does not fully comprehend – is still widely inaccessible up here. Affordable housing has been an ongoing problem in Northern Michigan for years. It's important she reaches across the aisle to better understand the needs of all Michiganders, not just those in her neck of the woods."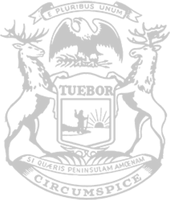 © 2009 - 2023 Michigan House Republicans. All Rights Reserved.
This site is protected by reCAPTCHA and the Google Privacy Policy and Terms of Service apply.