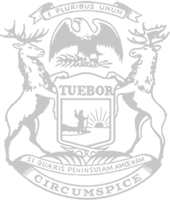 Rep. Calley: Medical marijuana use must be part of conversation in Michigan's treatment courts
Calley sponsors plan to allow open, honest discussion to take place
State Rep. Julie Calley recently led the House in approving a plan to allow judges who oversee Michigan's treatment courts to discuss the use of medical marijuana with participants.
Michigan's treatment courts offer alternatives to imprisonment for people with substance use disorders and mental illnesses who have been charged with nonviolent crimes. The goal is to help participants address their underlying addiction and mental health challenges and reduce the likelihood of them re-entering the criminal justice system.
"Judges and staff work closely with treatment court participants to address underlying challenges that may otherwise lead to a continuing cycle of reoffending," said Calley, of Portland. "The goal is to empower the participant to make positive changes, while protecting the community. As part of the process, judges have a conversation with participants about the prescribed medications they are taking. Unfortunately, an unintended consequence of our medical marijuana laws is that these judges cannot discuss medical marijuana use with treatment court participants."
House Bill 5512 will allow treatment court judges to discuss medical marijuana use with each individual participant, allowing it on a case-by-case basis based on medical need. It further protects medical marijuana patients by ensuring that they have the opportunity to participate in a treatment court if they choose.
The plan received overwhelming support in the House. It now advances to the Senate for further consideration.
###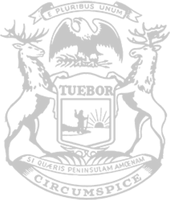 © 2009 - 2023 Michigan House Republicans. All Rights Reserved.
This site is protected by reCAPTCHA and the Google Privacy Policy and Terms of Service apply.