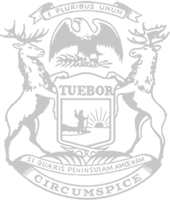 Rep. Borton: Michigan's food and agriculture export process ripe for reform
Legislator spearheading plans to meet needs of growers wanting to move products
A plan from state Rep. Ken Borton overwhelmingly approved today by the Michigan House will open new doors for food and agriculture producers and further grow the state's exporting prowess.
House Bills 5742-48 provide the Michigan Department of Agriculture and Rural Development (MDARD) with the ability to issue certificates of free sale on exports of various agricultural commodities. The certificates verify goods have been produced, processed or manufactured within the state and met the state's inspection requirements. The export process can be streamlined for many with this ability, as MDARD can work with more Michigan businesses on necessary documentation.
"The number of applications for these certificates has tripled over the past 10 years," said Borton, of Gaylord. "We need more manpower to meet this demand – and the department can provide it to help our hardworking farmers and growers who want to get more of their product to market."
The plans coincide with National Agriculture Week, which runs from March 20-26 and recognizes the vital role of our agriculture sector. The food and agriculture industry contributes over $100 billion annually to Michigan's economy and accounts for approximately 17 percent of the state's employment. In 2018, Michigan exported nearly $2 billion in food and agriculture products.
The proposals now move to the Senate for further consideration.
#####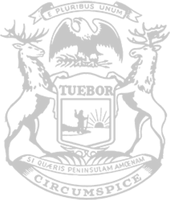 © 2009 - 2022 Michigan House Republicans. All Rights Reserved.
This site is protected by reCAPTCHA and the Google Privacy Policy and Terms of Service apply.