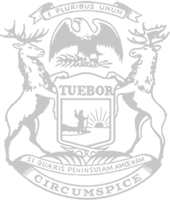 Rep. Borton approves smart spending, prepares to cut taxes
House budget leaves room to reduce burden on taxpayers
State Rep. Ken Borton, who serves on the House Appropriations Committee, this week joined the House of Representatives in approving a budget to fund necessary public services.
Borton praised the House plan for the fiscal year beginning Oct. 1, which proposes a balanced budget, including $1 billion left over for a potential tax cut.
"Northern Michigan residents expect our taxes to support the services that matter in our communities — like reliable roads, successful schools and police protection," said Borton, R-Gaylord. "These essential efforts are priorities in the House's balanced budget. Our plan smartly pays for what we need while saving the people's money. In fact, our budget conserves extra funds that we can use to lower taxes for the hard-working people of our state."
Borton, vice chair of the Appropriations Subcommittee on Transportation, touted an increase of nearly 25% for transportation funding in the House plan. The $6.8 billion Department of Transportation budget includes an investment of $750 million in one-time funding to repair local roads and bridges.
For the second year running, the House budget would ensure public schools in every part of the state receive an equal foundation allowance per student. The proposed $9,000 per-pupil funding represents a $300 increase compared to the current year's budget.
The spending plan approved by Borton and fellow legislators ensures adequate funding for law enforcement, with increased support in the Michigan State Police budget. The plan includes funding to support local sheriff's offices and police departments as they recruit officers to fill staffing shortages, as well as resources to help retain current officers.
The budget bills were approved by the House on Wednesday and Thursday, and they now proceed to the Senate for consideration.
###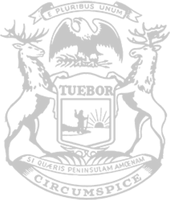 © 2009 - 2022 Michigan House Republicans. All Rights Reserved.
This site is protected by reCAPTCHA and the Google Privacy Policy and Terms of Service apply.