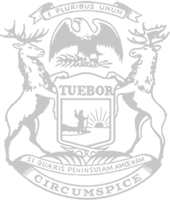 Rep. Bollin opposes moving Michigan's presidential primary
Democrats pull political stunt that disenfranchises half of Michigan voters
State Rep. Ann Bollin today opposed a plan to move Michigan's presidential primary elections up to February starting in 2024 that was rushed through the Legislature without any transparency.
Bollin, R-Brighton Township, said Democrats rushed the bill through the House without a committee hearing that would allow the public and local clerks the opportunity to weigh in. Additionally, she noted that moving Michigan's presidential primary election does nothing to benefit voters or help local clerks.
Bollin said she voted against Senate Bill 13 because she prioritizes people over politics.
"As legislators, we are elected by the people in our communities to represent their views and serve as their voice in Lansing," Bollin said during a speech opposing the measure. "We're supposed to set aside party affiliation and the preferences of political party leaders and work for the people in our districts based on principles. Moving up the presidential primary is not an issue I hear about from people at home. It's not even an issue I heard about from the local clerks as the chair of the House Elections and Ethics committee last term.
"We should be focusing on legislation that addresses how we update our voter rolls, secure our elections and more importantly – how to implement the most recent constitutional amendment. Senate Bill 13 does not address any of these needs. Instead – it adds to disinformation, political bickering and bartering, and does nothing for our voters. We can and we should do better."
Senate Bill 13 would move Michigan's presidential primary from the second Tuesday in March to February 27, 2024, and to the fourth Tuesday in February in each presidential election year after 2024.
The change appears to be driven by Democrat political operatives in a shameless attempt to gain an advantage for the governor and her potential presidential run. Meanwhile, the change would cause roughly half of Michigan voters to lose representation at their national convention.
"Senate Bill 13 is partisan politics at its worst. Michigan is a purple state, and half of our voters' votes would not count," Bollin said. "While Republican voters are penalized, our Democrat governor gets a leg up on the competition."
###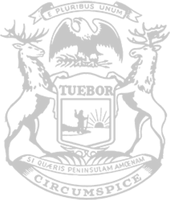 © 2009 - 2023 Michigan House Republicans. All Rights Reserved.
This site is protected by reCAPTCHA and the Google Privacy Policy and Terms of Service apply.