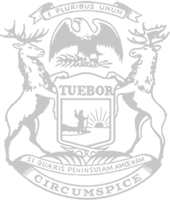 Rep. Bezotte voices support for ethics reform package
Rep. Bob Bezotte, of Howell, today voiced support for the bipartisan ethics reform package introduced by the Michigan House on Tuesday. The plan will greatly improve ethics and transparency laws in state government through bills that expand the Freedom of Information Act (FOIA), end partisanship during the legislative 'lame duck' session, prohibit legislators from lobbying out-of-state, and more.
"Michigan continues to fall behind every other state in terms of government transparency, "said Rep. Bezotte. "This reform package is timely, necessary, and helps prove to all Michiganders our commitment to restoring their confidence in state operations. Our salaries and legislative priorities are funded on their dime, and it is high time the governor's office and state legislators are held to higher standards."
The plan focuses on three major points overall: Greater transparency, better standards, and improved accountability. Other measures in the package would expand penalties for lobbyists who accept unlawful gifts, prohibit legislators and department heads from becoming lobbyists for two years after their position ends, and require financial disclosures for state legislators.
The announced reforms have already been drafted into legislation and were formally introduced this week.
A comprehensive list of bills within the package can be found here.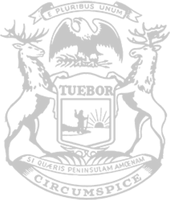 © 2009 - 2021 Michigan House Republicans. All Rights Reserved.
This site is protected by reCAPTCHA and the Google Privacy Policy and Terms of Service apply.