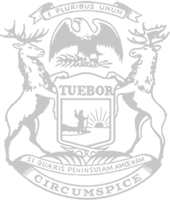 Rep. Bezotte: Proposed public safety investment from governor shortchanges Michigan communities, residents
State Rep. Bob Bezotte, of Marion Township, today said new proposals within Gov. Gretchen Whitmer's MI Safe Communities plan are not effective in keeping all residents across Michigan safe.
The governor's recently announced plan would make a $32 million investment in funding and training for law enforcement – but that investment will occur in communities with the highest increases of violent crime. It includes money for retention and recruitment, professional development and training, behavior health services and more detectives to solve violent crime.
"In a couple of cities, I imagine this investment would go a long way," said Bezotte, a retired Livingston County sheriff with 33 years of experience as a law enforcement officer within the county. "But our state is more than just a couple of cities, and no one can predict where and when crime is going to occur. This isn't a comprehensive plan to keep people in all of our communities safe. It is pooling taxpayer dollars and handing them out to areas that support the governor."
The first-term legislator highlighted a more solidified and well-rounded plan proposed by lawmakers in May which committed $80 million for law enforcement statewide, including $47 million to help recruit and retain officers. Incentives included maximum $2,000 signing bonuses for new officers and up to $20,000 for tuition assistance at local police academies for enhanced training. The proposals also promoted the use of body cameras and community policing – benefitting both officers and residents.
Several county sheriffs and local police officers from across Michigan, as well as representatives from the Chiefs of Police, Fraternal Order of Police, Michigan Sheriffs' Association and Police Officers Association of Michigan, joined legislators in support of the needed reforms when they were unveiled.
"The Michigan House plan understood the challenges our law enforcement officers face each and every day they put on the uniform and serve their communities – especially in our current climate where officers can be under fire for merely doing their jobs," Bezotte said. "It offers them financial support, attracts high-quality recruits, respects the massive mental health challenges that arise in the profession and ramps up public safety for Michigan residents and their families. It's an inclusive proposal that is the right way forward for our state and communities as we tackle this important issue."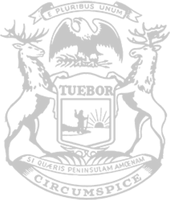 © 2009 - 2022 Michigan House Republicans. All Rights Reserved.
This site is protected by reCAPTCHA and the Google Privacy Policy and Terms of Service apply.