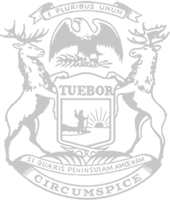 Rep. Bezotte helps unveil common-sense policies to support law enforcement officers
Rep. Bob Bezotte, former Livingston County sheriff, today participated in a news conference with legislators and police officers to announce a "Stronger Support for Safer Communities" plan to support law enforcement and provide resources to help strengthen relationships between officers and the communities they serve.
The Bezotte measure in the plan will expand resources to purchase body cameras. Smaller police departments that want to utilize the technology do not always have funding to obtain them. This bill would offer the necessary resources for law enforcement agencies looking to utilize body cameras.
"The brave men and women in uniform who proudly serve communities across Michigan often put sacrifice and duty ahead of their own safety," said Rep. Bezotte. "As a former sheriff myself, I know the increased pains of recruiting and retaining good officers that agencies have faced in recent years. Our police officers don't need to be defunded; they need to be better funded. These measures provide funding for everything from mental health issues to community policing, and I am proud to support this plan with my colleagues."
The plan has three main focal points: retaining good officers, attracting top-notch recruits, and expanding community resources. Some of the measures include mental health support, signing bonuses to attract qualified candidates, community policing, and more support for officers during training.
Other bill sponsors include Reps. Thomas Albert, David Martin, Timothy Beson, Ryan Berman, John Roth, TC Clements, and Mike Mueller. Livingston County Sheriff Michael Murphy also participated in the news conference.
"On behalf of Livingston County law enforcement officers, I am proud to back these measures," said Livingston County Sheriff Michael Murphy. "Hiring and retaining qualified officers is a real problem across our state and I believe these policy-based changes will increase the availability of crucial resources and support for the brave men and women in uniform, ensuring safer communities along the way."
The Michigan House today is finalizing a supplemental budget bill that affects the ongoing fiscal year. In order to begin some of the attraction programs and community policing as soon as possible, the parts of the plan that include a budget component will be discussed on the House floor this afternoon so they can be included in that supplemental bill. Other statutory changes, including future reforms still being developed, will be introduced and discussed in committee in the near future.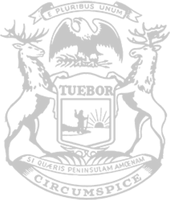 © 2009 - 2021 Michigan House Republicans. All Rights Reserved.
This site is protected by reCAPTCHA and the Google Privacy Policy and Terms of Service apply.