Rep. Alicia St. Germaine says Whitmer energy mandate is a confusing and expensive smokescreen
RELEASE
|
September 7, 2023
Rep. Alicia St. Germaine spoke out today following Governor Gretchen Whitmer's recently announced energy mandate for the entire state of Michigan.
During her "What's Next?" address last week the governor called to mandate 100% carbon-free electricity production for all of Michigan on a tight timeline. This type of premature shift without aggressive planning is likely to dramatically increase costs on homes and businesses.
Although the governor's proposal offered few details, there is legislation currently pending on the issue. House Democrats recently introduced House Bills 4759-4761, which would mandate carbon-free electricity by 2035. Following this measure would be extremely costly for both residents and local businesses without addressing Michigan's increasingly unreliable power grid.
St. Germaine says she has no plans to support the governor's unrealistic mandate.
"Large, general ideas are the oldest smokescreen in big-system politics," St. Germaine said. "Saying we should switch from fossil fuels to more sustainable alternatives is one thing. It's quite another to come up with a plan. I always listen for specifics in these speeches, and she offered very little. No funding plan. Nothing to ensure grid reliability. Just a dream that appeases the environmental lobby. At the end of the day, she has no regard for how this will impact families or businesses in our community."
A particular concern for St. Germaine is the sheer cost of developing, implementing and overseeing a statewide fuel mandate at a time when Michigan's population — and its tax base — are shrinking.
" "This is nothing more than a confusing, expensive promise made by someone eyeing a presidential run in four years," St. Germaine said. "Michigan deserves someone who's digging into these problems up to their elbows — not simply paying lip service as they set their mind on 'bigger' things."
Rep. St. Germaine and her office can be reached at AliciaStGermaine@house.mi.gov or (517) 373-0555.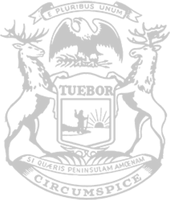 © 2009 - 2023 Michigan House Republicans. All Rights Reserved.
This site is protected by reCAPTCHA and the Google Privacy Policy and Terms of Service apply.