Rep. Alicia St. Germaine says Democrats removed $25 million for school safety officers from state budget
Rep. Alicia St. Germaine today expressed deep concern about the safety of Michigan schools after dedicated funding for school resource officers was eliminated in the new K-12 budget recently signed into law by the governor.
St. Germaine, R-Harrison, said the new Democrat budget strips away $25 million that the current budget invested directly into school resource officers.
"My biggest concern is that they removed $25 million in dedicated funding for school resource officers," St. Germaine said. "My husband retired as a school resource officer, and I know how important funding is to make these positions a reality and protect our kids. We could have put one in just about every school in the state. But because Democrats would rather invest in pool repairs, cricket fields and hip-hop academies, these students remain at risk."
Both the education and general state budgets have now been signed by Gov. Gretchen Whitmer following a highly contentious process during which not a single Republican amendment was allowed.
"They hand us this budget that's hundreds of pages long and give us maybe two hours to read it before the vote," St. Germaine said. "With it, Democrats decimated our surplus and set us on the path for a tax hike next year. Apparently, even with all that spending, kids and their safety remain at the bottom of their list."
Rep. St. Germaine and her office can be reached at AliciaStGermaine@house.mi.gov or (517) 373-0555.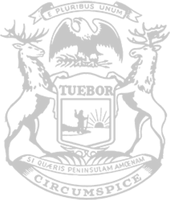 © 2009 - 2023 Michigan House Republicans. All Rights Reserved.
This site is protected by reCAPTCHA and the Google Privacy Policy and Terms of Service apply.