Rep. Alicia St. Germaine calls for halt to MiLEAP as Democrats turn on Whitmer
Rep. Alicia St. Germaine is again speaking out against Gov. Gretchen Whitmer's decision to add a new layer of bureaucracy within Michigan's education system.
In July, Whitmer created the Michigan Department of Lifelong Education, Advancement, and Potential (MiLEAP) to oversee preschool and postsecondary education – a move St. Germaine called an unnecessary expansion of a broken system that does nothing to improve the education of Michigan children.
Last week, the list of detractors grew to include the Michigan State Board of Education, which is questioning the constitutionality of the new department. The Democrat-controlled board voted unanimously to seek an opinion from Attorney General Dana Nessel about the legality of Whitmer's actions.
"At a time when we should be working collectively to address the education crisis brewing in our state, the governor has chosen to act unilaterally and push her own plan," St. Germaine said. "Adding more bureaucrats and new layers to our education system without fixing the problems that already exist is not going to help our kids. Shifting billions of dollars away from classrooms to fund unnecessary projects for politically connected districts won't teach kids to read and write. This runaway train needs to be stopped."
Rep. St. Germaine and her office can be reached at AliciaStGermaine@house.mi.gov or (517) 373-0555.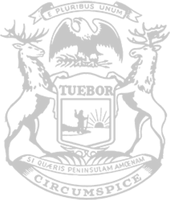 © 2009 - 2023 Michigan House Republicans. All Rights Reserved.
This site is protected by reCAPTCHA and the Google Privacy Policy and Terms of Service apply.