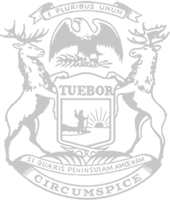 Michigan residents fed up as state's unemployment system struggles to keep up
By state Rep. Diana Farrington of Utica
The COVID-19 outbreak has impacted lives and livelihoods across Michigan.
'Stay home' orders and directives defining essential businesses have caused more than 20 percent of Michigan's workforce to be unemployed, according to a recent report from the Department of Technology, Management and Budget.
Inevitably, that has led to a dramatic rise in unemployment claims. The agencies in charge of delivering relief for out-of-work people across Macomb County and throughout the state have been simply overwhelmed by that surge. Michigan legislators have heard from people who have been without paychecks for nearly two months. The tone of their voice in phone calls and urgency of their emails show their situations are dire, but they are unable to get through to file a claim for needed payments. Some call dozens of times per day or wait hours on hold without success.
This is not a knock on the many employees who are working like crazy answering phones and emails to get people the support they need to pay bills and put food on the table. In recent hearings before the Joint Select Committee on the COVID-19 Pandemic – a bipartisan panel of House and Senate members looking into decision-making and preparedness from the administration during the ongoing crisis – directors from both Michigan's Unemployment Insurance Agency and the Department of Labor and Economic Opportunity shared that over 90 percent of people who have filed claims have received payments. But that is little comfort to more than 100,000 who still have not received anything, and the countless others who have only received partial payments when weeks are still owed to them.
While the UIA may be currently unable to hear from these many individuals, my legislative colleagues and I are here and ready to listen.
There have been several failures from those leading these agencies since this surge began – including significant understaffing concerns and woefully inadequate call capacities. But one of the most concerning events happened recently – and dramatically affected our ability to help.
Many residents have reached out to their elected officials in Lansing to try and get their claim fulfilled. An individual who had an important role of communicating with legislators about people who have slipped through cracks in the system and the UIA's ongoing work to process claims was furloughed from the agency.
LEO Director Jeff Donofrio and Director of Legislative Affairs Todd Cook admitted that decision was a mistake, temporarily taking away a vital and transparent conduit to the people. But as people watch bills pile up and wonder how they are going to take care of their families, apologies mean little.
People don't want window dressing. They want their way of living restored. As COVID-19 has clearly changed that ability for many, an efficient, effective supplemental mechanism is needed. We're not seeing it, and people are desperately relying on it.
Diana Farrington (R) is the state Representative of the 30th district in Macomb County that includes Utica, as well as portions of Shelby Township and Sterling Heights.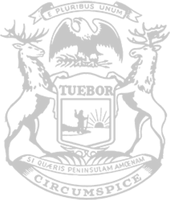 © 2009 - 2021 Michigan House Republicans. All Rights Reserved.
This site is protected by reCAPTCHA and the Google Privacy Policy and Terms of Service apply.