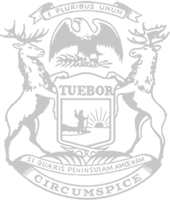 LaFave: Whitmer Must Remove the Crown
State Rep. Beau LaFave is calling on Gov. Gretchen Whitmer to remove her emperor crown, end creation of new COVID-19 restrictions without legislative consent, sign legislation to return to pre-pandemic balance of power between 3 co-equal branches of government, admit the emergency is over, and promise to never again violate the constitution during her remaining 18 months in office.
Tuesday's reopening allows capacity in both indoor and outdoor settings to increase to 100 percent, and the state will no longer require residents to wear a face mask. But LaFave says it's deceitful to call it a full reopening when several rules will remain in place.
"Emperor Whitmer is not ending COVID-19 restrictions. She would like us to believe that all restrictions are over, but that is simply not the case. She continues to claim unlawful powers and refuses to take her crown off," said LaFave, of Iron Mountain. "After 16 months of unilateral rulemaking, she is falsely claiming to retract all restrictions because her polling numbers are a disaster. Governor Whitmer wants the positive PR that comes with the long-awaited ending of pandemic restrictions but continues to mislead the public by keeping more than eight in place."
The following rules continue to remain in place:
Requirements for residential care facilities
Testing in skilled nursing facilities, homes for the aged, and adult foster care facilities
Mandatory testing for prison staff
Standing order for COVID-19 testing
Administration of COVID-19 tests
Requirements for hospitals, laboratories and health professionals
Reporting of confirmed and probable cases of COVID-19 at schools
Mandatory testing, preventative measures, and safe housing for agricultural workers
Funeral director reporting 
Rep. LaFave has made it clear he does not oppose the remaining restrictions and is willing to vote for a temporary law enacting them. LaFave acknowledges certain restrictions were put into place for the safety of Michigan's own residents, but does not believe repeatedly extending 'emergency powers' for more than a year is the way this should be done.
"The Emergency Management Act allows the governor to declare a state of emergency for up to 28 days, which can only be extended if state legislators vote to extend it," said Rep. LaFave. "Governor Whitmer should sign legislation removing all unilateral emergency powers to prevent any further abuses. All the governor's predecessors followed this rule, but it is clear that after sixteen months of far-reaching abuse, this precedent needs to be signed into law."
"I continue to refer to her as Emperor because there is simply no other term for an executive making and suspending laws instead of ruling unilaterally without lawmakers' consent," said Rep. LaFave. "We live in a republic, not a dictatorship. But for more than a year now, the governor has expanded her 'emergency' powers endlessly. Will we be barred from using gas powered boats, buying tomato plants, sitting at the same table as family at restaurants, mowing our lawns, or hugging family members again? It's time for the governor to stop abusing emergency orders and return to the rule of law."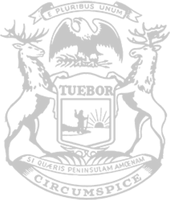 © 2009 - 2021 Michigan House Republicans. All Rights Reserved.
This site is protected by reCAPTCHA and the Google Privacy Policy and Terms of Service apply.