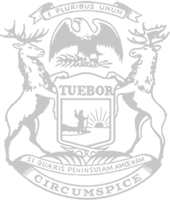 State Rep. John Damoose, of Harbor Springs, testifies on his House Concurrent Resolution 5 before the House Committee on Elections and Ethics on Tuesday, May 11, 2021. HCR 5 would reaffirm the Michigan Legislature's support for the state role in establishing election laws.
House panel reviews Rep. Damoose measure to affirm state role in elections
State Rep. John Damoose today testified before the House Committee on Elections and Ethics in support of his resolution to reiterate the role of the states in determining election procedures.
"The 110 state representatives and 38 state senators in the Michigan Legislature work closely in our communities and in the state Capitol on behalf of the people we serve," said Damoose, of Harbor Springs. "Meanwhile, Democrats in Washington, D.C., are scheming to take power away from the people by federalizing elections and reducing election security. This resolution will remind Congress that the people's representatives in state government are far better equipped to craft elections of the people, by the people, and for the people."
House Concurrent Resolution 5 would affirm the Michigan Legislature's commitment to the significant role of state governments to establish their own election laws. Damoose's resolution acknowledges that the federal government has some authority regarding election laws, but declares that "state legislatures are the proper bodies and best-suited to set laws on election matters."
In addition to the general affirmation of the state role in elections, the measure specifically asserts the Legislature's opposition to H.R.1, a bill before the U.S. Congress that would severely impede the ability of states to set their own election procedures and secure their elections. H.R.1 would limit states' power to keep the voter rolls current, require voter identification, and regulate ballot harvesting.
HCR 5 remains under consideration by the committee.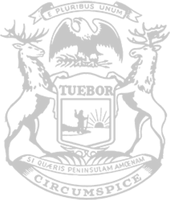 © 2009 - 2021 Michigan House Republicans. All Rights Reserved.
This site is protected by reCAPTCHA and the Google Privacy Policy and Terms of Service apply.