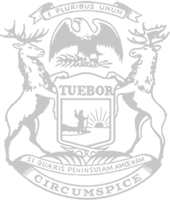 Gov. Whitmer owes workers answers
This week, the governor expanded her stay-at-home order. Having read it in full, I know the Legislature made the right decision to limit her authority to 23 days compared to the 70 days she asked us for. While the pandemic we are in must be taken seriously, I'm deeply concerned that she has chosen not to the lead of both Republicans and Democrats in other states who are working to get folks back to work in a manner that is safe and will not cripple the economy for years to come.

Under the governor's expanded order, you can order and pick up marijuana curbside at a dispensary, but you can't purchase and pick up gardening materials curbside from our local greenhouses. An 85-year-old with a respiratory condition can mow their lawn, but can't hire their 17-year-old neighbor – who is unemployed and off from school for the rest of the year – to do it. Hundreds of these non-sensical situations exist under the governor's order and they highlight the problem that lies in determining who is essential and nonessential in our society.

Every Michigander is essential, and keeping people healthy is our top priority, which is why we must instead shift our focus to determining what is safe or unsafe. We should be focused on giving guidance to businesses about how to operate in a safe manner, not deeming the jobs of paycheck-to-paycheck workers as nonessential.

I'm worried for the hundreds of thousands of Michigan residents who have lost their jobs and are burning through their hard-earned savings while unable to file for the unemployment insurance they need because the governor's unemployment filing website and call center are a mess. I fear for the small business owners who don't know if their life's work will survive this crisis. That's why, if circumstances allow, people should be able to continue working while practicing physical distancing.

We need a plan to minimize the harmful effects COVID-19 has on both the physical and economic health of our state. It's clear the governor does not have that plan. We must encourage her to follow the lead of other states, adopt the most recent Cybersecurity and Infrastructure Security Agency guidelines and start thinking about how to get Michiganders back to work safely. Currently there are 26 states that are using the CISA guidelines to classify critical infrastructure. Of those states, 20 are using the most recent guidelines to ensure they are making decisions in an informed manner. By refusing to adopt these recommendations, the governor is making Michigan an outlier, and our citizens are suffering because of it. The governor has yet to share any metric she uses to determine what she includes in her executive orders.

Our state deserves transparency in this time of crisis. We deserve to know how these decisions are being made and what a path forward looks like. People are suffering and our unemployment rate is skyrocketing. You should not be left in the dark as the governor makes these important decisions.

I share the governor's goal of stopping the spread of coronavirus and helping Michigan families during this crisis. In order to accomplish this goal, we need to make measured and well-informed decisions. That's why I am asking the governor for answers about why certain businesses are required to be closed when they can safely operate, why the state's unemployment filing system is failing when Michiganders need it most, and what her plans are for allowing people to return to work so they can support their families. Michiganders deserve answers.

Please consider using some of your time at home to reach out to the governor's office at (517) 335-7858 and ask her to work with the Legislature to get Michiganders back to work safely as soon as possible.
###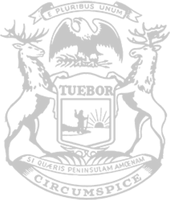 © 2009 - 2021 Michigan House Republicans. All Rights Reserved.
This site is protected by reCAPTCHA and the Google Privacy Policy and Terms of Service apply.