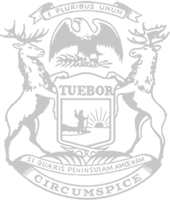 Genesee County legislators lead effort to better support local police
Reps. Mueller, Martin focus on recruiting good officers, maintaining funding
State Reps. Mike Mueller and David Martin continue to lead an effort to better support local law enforcement agencies and help officers build better relationships with the communities they serve.
The Genesee County legislators helped introduce a plan today to give departments new tools to help attract and retain good officers and ensure communities have the resources they need to maintain the staffing levels they need to protect the public. The reforms build upon $80 million in financial support the House approved last month.
"The ridiculous push to de-fund the police and attacks targeting officers are driving good officers out of the profession and making great recruits rethink their career options," said Mueller, a retired sheriff's deputy. "Instead of promoting this dangerous rhetoric, we are focused on finding a better solution that offers better resources to help law enforcement agencies across Michigan enhance public safety."
The measures introduced today would:
Offer communities new tools to recruit good officers. Local law enforcement agencies could pay for a new recruit's academy tuition and enter into a three-year employment contract with them. If the recruit leaves within that period they would be required to reimburse the agency for the training costs.
Provide resources for specially trained, part-time public service assistants. A statutory $5 million grant program will help fund public assistant positions to perform non-criminal law-enforcement tasks.
Expand the pool of qualified recruits. No one with at least a high-school diploma or equivalent will be excluded from applying for a law-enforcement training academy based solely on their education level.
Remove hurdles for returning officers.  Experienced police officers who retire or leave the force will be allowed to return to duty without starting from scratch or jumping through unnecessary hoops.
Guarantee funding for secondary road patrols. Essential funding for the secondary road patrol programs in Genesee County and throughout all of Michigan will be maintained at a rate no less than the gross amount funded in the current state budget, ensuring the streets are safe and local sheriff's offices aren't forced to lay off deputies.
"The best way to improve public safety is to support law enforcement," said Martin, of Davison. "With these tools, local police departments will have the resources and support they need to hone their skills, build trust and respect with people in their communities, and better protect Michigan families."
House Bills 5130-34 will be considered by the House Government Operations Committee, which Mueller chairs.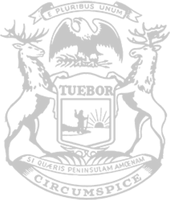 © 2009 - 2021 Michigan House Republicans. All Rights Reserved.
This site is protected by reCAPTCHA and the Google Privacy Policy and Terms of Service apply.