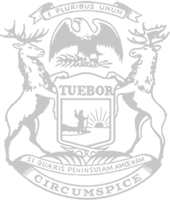 Column: Ensuring all Michiganders' voices are heard during presidential elections
By Reps. Jeff Yaroch and Beau LaFave
The voices of all Michigan voters should be heard during elections. That's why we – a state representative from Macomb County, and another from the Upper Peninsula – have joined forces to propose an important change to how our state distributes electoral votes to presidential candidates.
Our reform would end Michigan's "winner take all" approach to allocating electoral votes and replace it with a system based on who wins the race for president within each of Michigan's congressional districts, plus two electors awarded to which candidate gets the most statewide votes. It would mean Michigan's electoral votes for president could be split – recognizing the diversity of our state and making each person's vote far more significant than it is today.
We've heard the unfounded criticism that this is a Republican plan designed to give more electoral votes to Republican presidential candidates in the wake of the 2020 election. It simply isn't true, and Michigan's own recent history proves it.
This proposal was previously introduced in 2019 – long before the 2020 election.
In 2016, this system would have split Michigan's presidential electors between Hillary Clinton and Donald Trump – rather than Trump receiving them all. In 2020, Trump would have split votes with Joe Biden – rather than Biden receiving them all. The revised system could benefit candidates from either political party in any given presidential election year.
In any case, debating which candidates may or may not benefit misses the point. This reform isn't designed for candidates – it's designed for voters. This change will benefit voters across our great state no matter who they support.
Voters in different parts of Michigan often have different preferences for president – and our system for awarding presidential electors should reflect that diversity. A presidential vote in a congressional district that includes the Upper Peninsula should count every bit as much as a presidential vote in a congressional district covering Macomb County, Grand Rapids, Flint or Lansing. That's what House Bills 4319 and 4320 would do.
A district-based system ensures each individual vote is more significant in determining a presidential elector. Each congressional district has about 700,000 people, compared to the state as a whole, which has about 10 million. It means presidential candidates would have to pay attention to every part of Michigan.
This district-based system currently is in place in two states – Nebraska, a "red" state; and Maine, which currently is a "blue" state. In Maine, the system was put in place based on a bill sponsored by a Democrat prior to the 1972 election.
In fact, this idea is not without precedent in Michigan. We had this same system in place during a previous presidential election, although not recently.
This isn't a "red" or "blue" proposal. It's not a partisan issue. It's about being inclusive and doing what's best for Michigan voters – no matter where they live, and no matter which candidate they prefer.
(Note: Rep. Beau LaFave is from Iron Mountain. Rep. Jeff Yaroch is from Richmond.)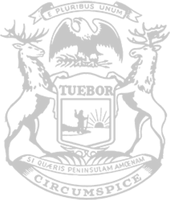 © 2009 - 2021 Michigan House Republicans. All Rights Reserved.
This site is protected by reCAPTCHA and the Google Privacy Policy and Terms of Service apply.